INDIVIDUAL NUTRITION COUNSELING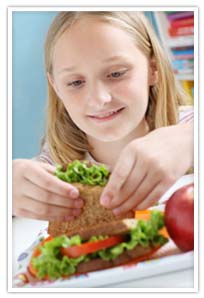 Are you overwhelmed and confused by all the information out there about nutrition?
Do you already know a lot about what you should eat to be healthy, but aren't sure why you can't reach your weight or health goals?
Do you have a busy lifestyle and find it almost impossible to eat healthfully and fit in exercise?
Is emotional eating getting in the way of your weight or health goals?
Are you looking for individualized attention to answer your nutrition questions and someone to help you come up with a personalized plan of action to meet your goals?
Are you taking a number of medications for assorted health issues but would like to try using diet and exercise to see if you can get off the medications or at least reduce the dosages needed?
Pam Stuppy can help you:
Sort out fact from fiction around nutrition, based on the most recent research
Take a look at the possible obstacles to reaching your health goals and brainstorm ideas for addressing
Share some creative ideas for ways to fit in healthy eating and exercise
Address emotional eating issues
Personalize a plan to improve your health
Learn how to change your food intake and physical activity to help with any medical issues you may have
Important to Know…
Appointments are totally individualized to meet your needs.
The number and frequency of visits are also up to you.
Even small steps in the right direction are considered progress and any backsliding is discussed as a learning experience.
More information about what to expect from your first visits with Pam can be found on the Visitor Information page.